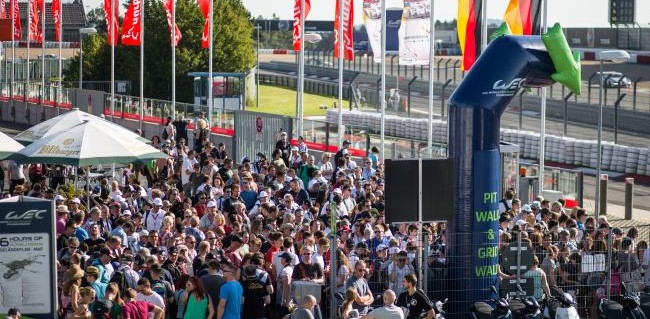 Back
Tickets for 2016 6 Hours of Nurburgring go on sale!
Following the resounding success of this year's inaugural 6 Hours of Nürburgring, round four of the FIA World Endurance Championship, planning is already well underway for next year's event.
Again scheduled to follow the cornerstone event of the WEC, the 24 Hours of Le Mans, tickets go on sale today for the race which, in 2016, will be on Sunday 24 July. Held at the hugely impressive Nürburgring circuit in the Eifel Mountains region of Germany, more than 62,000 enthusiastic fans enjoyed the sights and sounds of the WEC in August this year.
With plenty of cars and stars on the horizon ready to stage a festival of international sportscar racing, open access to the paddocks, autograph sessions with the drivers and a full range of family entertainment available off track, there is no excuse not to buy your ticket now!
The full range of ticket prices and packages for the 22-24 July weekend, including what discounts are available, can be found on www.nuerburgring.de. Prices start from as low as €10, and there are substantial savings to be made for advance purchases.