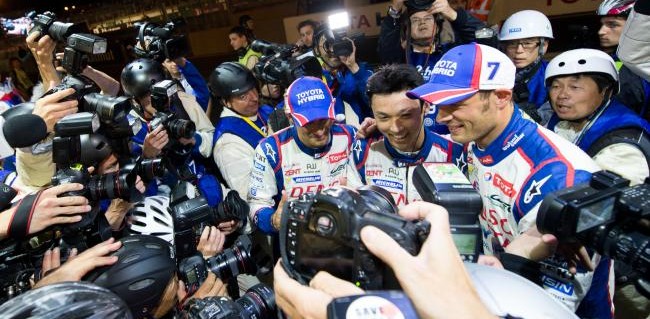 Back
24 Heures du Mans: A resounding global success
The recent edition of the 24 Hours of Le Mans was a resounding success in all areas - on track, in the paddocks, campsites and grandstands, and on TV. Here are some of the numbers released by the Automobile Club de l'Ouest which show the scale of the race's worldwide fame and following:
Spectators at the circuit
- 263,300 spectators at the circuit, 18,300 more than in 2013.
- 29,500 spectators for the first day's practice on Wednesday 11th June and 54,000 on the second day, Thursday 12th June.
- 24,000 spectators at the test day on Sunday 1st June.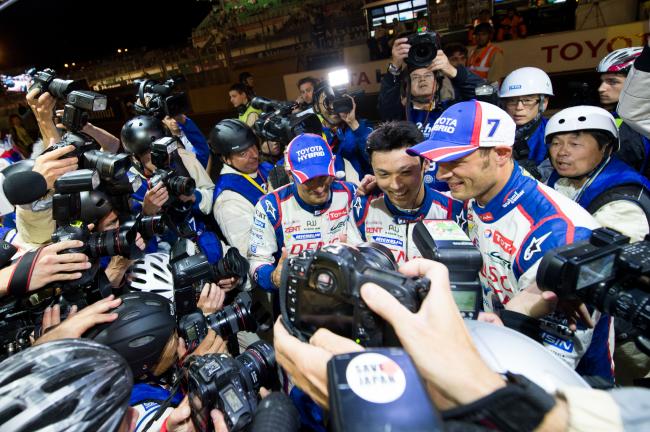 Press
- 1,423 journalists (written press/radio/photographers/new media) accredited (1,405 in 2013). These journalists came from 49 different countries (42 in 2013).
Television
- 1,023 TV personnel were present at the Le Mans 24 Hours for TV production.
- 104 teams of TV reporters were on site.
TV broadcasters
- 31 international TV networks bought the TV broadcasting rights for the 2014 race (30 in 2013), covering 190 countries.
- This gave a potential audience of 802.1-million viewers (707.3 in 2013).
- Eurosport: this year 22.6 million TV viewers were able to follow the Le Mans 24 Hours on the Eurosport and Eurosport 2 channels all over Europe thanks to a total of more than 45 hours broadcasting.
- France Télévision: On the France 2 and France 3 channels, the Le Mans 24 Hours attracted an average of 1 million viewers, 9 % of the audience with a peak of 1.1 million viewers (12%) at the start of the race.
Le Mans 24-Hours App
The latest arrival in the world of communications tools for the Le Mans 24 Hours was the App and this met with immediate success.
It was downloaded 225,186 times on iOS and Android platforms. To this number can be added the 76,102 downloads recorded following the first two rounds of the FIA World Endurance Championship. In total this application was downloaded 301,288 times.
With the Le Mans 24 Hours now over, the application will be 'returned' to the FIA WEC to allows fans to follow the five remaining rounds of the championship.
Fiona Miller (from ACO press release)