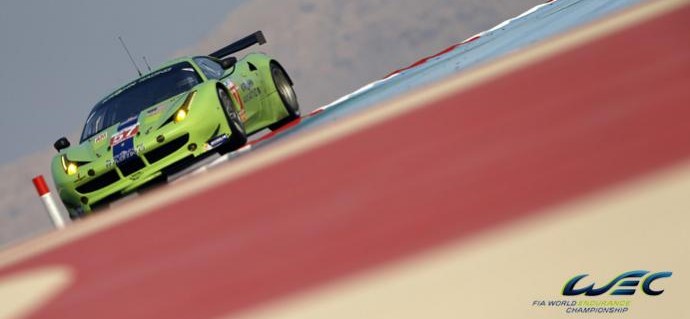 Back
6 Hours Bahrain LMGTE Am news: Krohn Racing suffer disappointment in WEC finale
Krohn Racing ended the 2013 FIA World Endurance Championship (WEC) disappointingly with a DNF (did not finish), in the season finale at the 6 Hours of Bahrain race at Bahrain International Circuit.
Starting from the seventh qualifying position on the grid in the GTE-Am class with driver Nic Jönsson, the Krohn Racing team had completed two pits stops with a change to owner/driver Tracy W. Krohn at the first stop and then to third rotation driver Maurizio Mediani on the second stop. On lap 83, with Mediani nearing the end of his stint, the No. 57 Krohn Ferrari F458 suffered a fuel system problem which stranded Mediani out on the Bahrain circuit.
According to FIA rules, a DNF was the finish classification for the team in a disappointing season for the popular green-and-blue Krohn Racing team.
RICK MAYER, Krohn Racing Race Engineer: "We had some sort of fuel system issue that had us out of fuel prematurely, two to three laps before anticipated. This was with using both the low fuel light and the fuel-used counter. Something in the fuel cell makeup tank wouldn't allow all the fuel to be scavenged. It's unfortunate as Maurizio had a really good run in our third stint on the medium tire option and the car was competitive in our class and handling well. We were optimistic based on those lap times moving forward with the night tire option. I'm not sure we had the pace to win but a good result was certainly in the cards. In six hours a lot can happen unfortunately we didn't get to the end of this one."
From Krohn Racing press release
Photo: BAHRAIN INTERNATIONAL CIRCUIT (SAKHIR, BAHRAIN), 6 HOURS OF BAHRAIN, SATURDAY 30 NOVEMBER 3013, RACE.