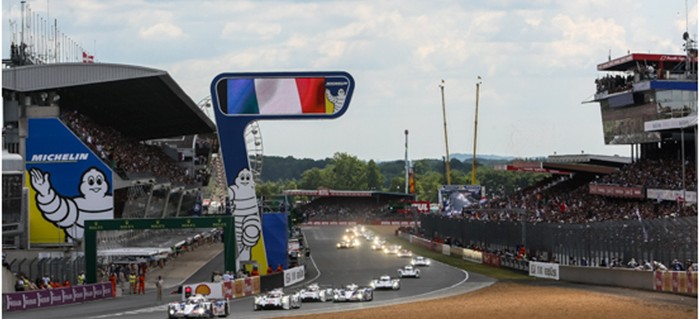 Back
83rd Le Mans 24 Hours 13-14 June 2015
The chapter concerning the 2014 Le Mans 24 Hours closed just 10 days ago, and already the Automobile Club de l'Ouest is preparing for the 83rd event, which will take place on 13-14 June 2015.
Like this year the next Le Mans 24-Hours race will be held during the 24th week of the year.
It's the seventh time in 92 years that the Le Mans 24 Hours will be run on 13-14 June. The last time was in 2009 and prior to that the years were: 1931, 1953, 1970, 1981, 1987 and 2009.
The test day will take place on Sunday 31st May 2015, two weeks before the race.
These dates sent in by the ACO were validated today at the FIA World Council meeting in Munich (Germany).
Scrutineering and administrative checks will be on Sunday and Monday 6th and 7th June 2015, very probably on Place de la République in the centre of Le Mans.
As has been the case since 2012 and the return of the test day two weeks before the pinnacle of the FIA World Endurance Championship, this schedule will enable the teams to set up home inside the Le Mans circuit, and they will not have to dismantle their installations before the start of the blue riband event of the international endurance season.
Information: www.24h-lemans.com
Le Mans 24 Hours Application: Download it on AppStore or Google Play

Facebook: 24 Heures du Mans – ACO Official
Twitter: @24hoursoflemans Hashtag : #LM24
WebTV Live: 24h-lemans.com
VOD: Lemans-tv.com
Mini-series : Fred explains everything!: 24h-inside.com