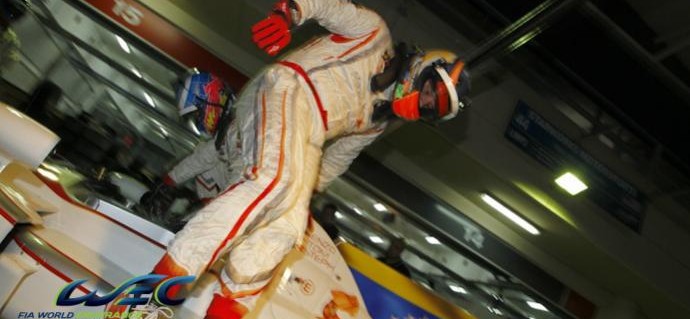 Back
Changes to the driver line ups for Bahrain
The list of drivers entered for the FIA World Endurance Championship has changed for the sixth round, the 6 Hours of Bahrain, following the last race in Brazil. Several drivers are making their debut, or else their reappearance in the Championship, while regulars are racing elsewhere.
In LMP2, Starworks Motorsport's Ryan Dalziel, who is racing in a round of the Grand Am series in the USA, will be replaced by Tom Kimber-Smith, winner of the category at the last 24 Hours of Le Mans (see story). Jan Charouz won't be making the trip to the Middle East for ADR-Delta, so just Tor Graves and John Martin, the regular drivers, will be doing the work behind the wheel in the No.25 Oreca 03-Nissan.
In LMGTE Pro, Toni Vilander replaces Gianmaria Bruni in the No.51 AF Corse Ferrari, the latter will be racing in a round of the International GT Open (see story).
Finally, in LMGTE Am, Markus Palttala will not be seeing out the end of the season in the No.55 JWA-Avila Porsche, and his seat will be taken by Benny Simonsen, brother of the Dane Allan Simonsen, a familiar face in Endurance racing paddocks. The 100% Brazilian line up present in the No.61 AF Corse-Waltrip Ferrari for the 6 Hours of São Paulo has stepped aside for the original trio of Robert Kauffman, Brian Vickers and Rui Aguas (see story).
All competitors will be on track this afternoon for the first free practice session which kicks off at 1600 hours (local time).
Fiona Miller
Photo: SAKHIR (BAHRAIN), BAHRAIN INTERNATIONAL CIRCUIT, 6 HOURS OF BAHRAIN, WEDNESDAY, 26TH SEPTEMBER 2012. Tom Kimber-Smith practices driver changes with his new team mates Enzo Potolicchio and Stéphane Sarrazin.