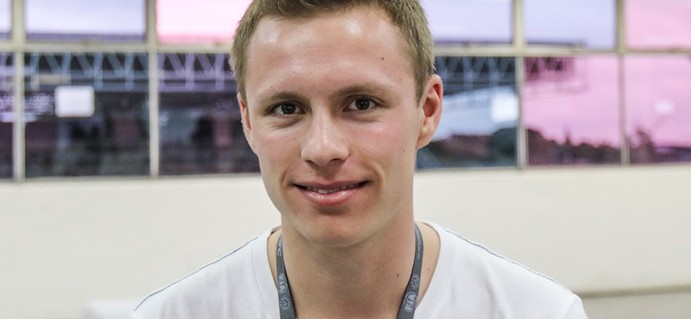 Back
FIA WEC Photo Competition Winner: Coming back down to earth
Audran Lernoux's feet might have touched the ground when he arrived back home in Belgium, but it is unlikely that he will come back to earth any time soon.
The 20-year-old from Liège, not so far from the legendary Spa-Francorchamps circuit in the Ardennes, was the lucky winner of the FIA WEC's photographic competition and spent five days last week in Sao Paulo for the final round of the 2014 season as his prize. Accompanied by his father, Vincent, he spent time in Brazil with drivers, team engineers and bosses, media and organisers and attended not just the race event but also the end-of-season Awards party – one of only a handful of people outside the FIA WEC paddock to do so.
"It has been an absolute dream come true," said Audran, grinning from ear to ear. "To meet all these people that I've read about for years, but above all, to have been for a few days a part of this huge family that forms the WEC. We received a very warm welcome from everyone."
The mechanical engineering student has followed in his father's footsteps as a fan of motorsport in general, and of endurance racing in particular, and went to the 24 Hours of Le Mans for the first time in 2013 – an 18th birthday present from his parents. He and his father – his mother and sister having decided it was definitely a trip for the boys and not the girls – had such a good time they vowed to return each year and it was in June that Audran took the winning shot for the WEC's competition.
"I was celebrating my 20th birthday on the day that Juliet [Zhu, the FIA WEC's Social Community Manager] called," recalls Audran, "and at first I thought it was a joke! I couldn't believe it. My dad told me to stay calm and cool, and when we got her email with confirmation we realised it was really true. It's been an amazing chance to talk to so many people, see so many fantastic cars, and enter a world that's been inaccessible until now."
Audran's father has not only fostered his son's talent at design –"he's always liked doing very detailed drawings" but he was also responsible for his love of photography. "He started off using my camera," noted Vincent, "but we got a better one before coming to Brazil!"
If his studies continue to go well, it looks as though the talented young Belgian could follow his dream of working in motorsport but, failing that, he could always become a motorsport photographer…
Congratulations once again Audran!
Fiona Miller
Images of a reflective Tom Kristensen and the start of the race: Audran Lernoux