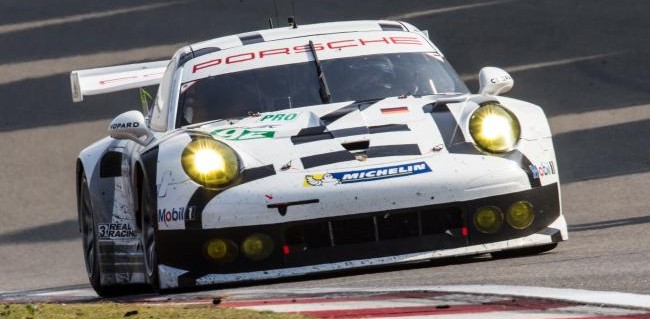 Back
GTE teams news round up following 6 Hours of Shanghai
Double victory for Porsche 911 RSR in China

Important success for Porsche at the six-hour race in Shanghai: On the Grand Prix circuit at the outskirts of China's economic powerhouse, the 911 RSR fielded by the Porsche Manthey squad secured the second double victory of this year's Sports Car World Endurance Championship (WEC) in front of 45,000 spectators. Crossing the finish line as the winner after 167 laps were the French Porsche works drivers Frédéric Makowiecki and Patrick Pilet, with second place going to their factory pilot colleagues Jörg Bergmeister (Germany) and Richard Lietz (Austria). Currently ranking second in the manufacturers' championship, this success has enabled Porsche to make further headway in the fight for the title.
To learn more about Porsche's 1-2 success, click HERE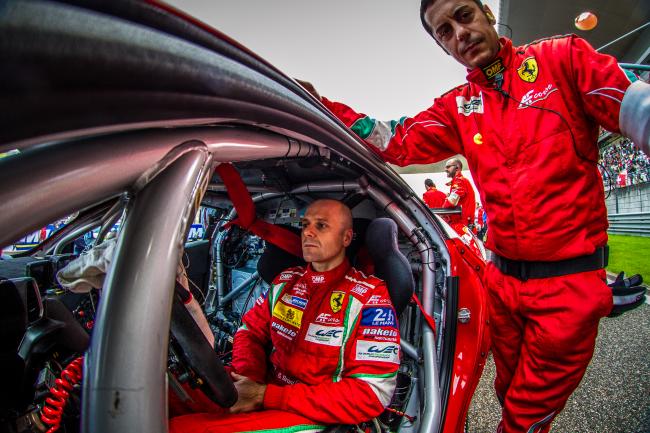 A bitter weekend for Ferrari in Shanghai (AF Corse Pro and Am)
It was a bitter weekend for the Ferraris taking part in the 6 Hours of Shanghai, the stage for the sixth round of this year's World Endurance Championship. A few laps after the start, at Curve 10 of Shanghai's International Circuit, the Ferrari number 51 of the AF Corse team, which was being driven at that moment by "Gimmi" Bruni, was involved in an accident with the prototype LMP2 car of the KCMG team. This had stopped on the track because of a technical problem but fortunately the incident was without consequences for the two drivers. It was really hard for "Gimmi" Bruni to avoid contact from the moment that he found the prototype directly in his path. As such both cars were forced to retire.
To read what the drivers had to say, and more news about AF Corse and Ferrari's race, click HERE

Aston Martin wins in Shanghai and secures two World Titles (Pro and Am)
Aston Martin Racing has won the GTE Am class of the FIA World Endurance Championship (WEC) Six Hours of Shanghai in its #98 V8 Vantage GTE. With the #95 sister-car finishing in second place, it has also ensured that one of its two GTE Am entries will take the 2014 GTE Am Teams Trophy and one or more of its drivers will take the GTE Am Drivers Trophy.
Although it was the #98 NorthWest car that crossed the line in first place at the Shanghai International Circuit, the pair of Aston Martin Vantage GTEs once again proved how evenly matched they are by closely but safely battling for the lead throughout the six-hour race.
For more news and comments from the Aston Martin Racing team, click HERE