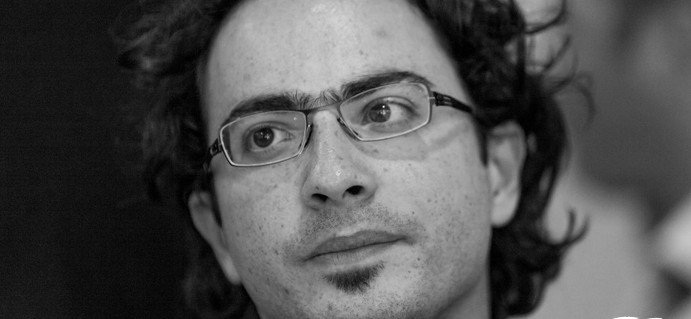 Back
More Than a Race – Fernando Rees looks back on the 6H Fuji
One of the undoubted stars of the Fuji weekend was Aston Martin Racing's Fernando Rees. The Brazilian converted an excellent pole position in the #99 Aston Martin V8 Vantage, which he shares with Alex MacDowall and Darryl O'Young, into a superb early double-stint. This ultimately set up a fine podium position for the trio, their first of the 2014 season.
Fernando looks back on the Fuji race and also talks about his preparations for the Shanghai 6 Hours next weekend.
Friday at Fuji
I love racing at Fuji. Apart from the weather issues in 2013 it is always a great place to compete and a real challenge throughout the lap.
As a team we had a very clear plan of what we wanted to do in the first two Free Practice sessions on Friday. Things went very smoothly in FP1 and we looked competitive, completing all of our objectives and trying some new things on the car which aided the general set-up greatly.
On the other hand the FP2 session was not so good. We had a few issues and lost one set of tyres after an issue. We diminished this loss by working with another set of Michelins and actually it was pretty good and we were quick again. The Aston Martin Racing team is very good at adapting and reacting quickly. This is one of our many strengths.
Saturday at Fuji
We ran on old tyres for FP3 on Saturday morning and concentrated on an optimum race set-up and focusing on low tyre wear. Then at the end of the session we tried a simulated qualifying run and we ended up fastest again. It was by no means the perfect lap, which was actually quite good because we knew we could get more from the car and that a chance at pole position might be on.
Before qualifying we had the autograph session which was really cool. The Japanese fans are really unique and are very passionate about endurance racing and the FIA WEC. We signed many posters and 'hero cards' all through the weekend.
Qualifying went like a dream really. Alex and I had some great laps and we actually had more quick laps than we needed for pole, so we had a really nice margin to the rest. It was the first time this season that we had a clean and traffic free qualifying run and with some consistent weather. It was great for us to confirm the first pole this season in LMGTE Pro and we celebrated as a whole team, it was nice and it felt like all our hard work since COTA had been rewarded.
Sunday at Fuji
We knew the car was competitive after the first two days of running but we also knew the race would be really, really tough against the Ferraris.
The decision was taken for me to start the race and down to the first corner I was side by side with Darren (Turner). I was on the outside but knew I had enough in the car to brake really late. We were very close to the LMP2 cars as we went into the corner but it all seemed fine and I went into the turn ahead. But then I felt a bang on the right side after the apex and it pushed me off slightly. I looked in my mirrors and saw that I was still in first place. I wasn't sure if the car was damaged or not but it handled as it should do and it all felt ok.
I then had a really good fight with (Gianmaria)Bruni in the AF Corse Ferrari. He cut one of the chicanes trying to out-brake me and took the lead. I radioed through to the team but they had seen it anyway. His drive-through penalty eventually came through and I spent most of the first stint behind him. I had to limit my pace a little and I could also see he was really, really pushing. I thought he could make a mistake and he did, so I went through into the lead and opened up a gap, which was a big satisfaction.
Alex got in the car straight after me and did a really good job before I got back in again. At this stage we knew we were fighting for a podium but at the same time it was also a little frustrating as we were losing about 7-8 seconds in the pits because the Ferraris have a big advantage on the re-fuelling (the Ferraris don't require as much fuel over a stint). It is tough to keep trying to get that back on the track.
From there we had a very good run with Alex doing another good stint and Darryl showing he is really picking up more and more. We have a great team that is getting better all the time. We were satisfied with our first podium of the season and there was an air of confidence in the pit at the end of the race.
Ultimately we did our very best at the weekend and the good thing is we know that we will be up another level in China.
Shanghai here we come…
I think we will be just as competitive at Shanghai as we were at Fuji. The circuits of course are very different but the one thing that is similar is the long, long straight. We will see, but as I said we have some good momentum after Japan and we will use it to the max.
Now I am training hard back in my home city of Sao Paulo and looking ahead to the race. I am flying out to Shanghai this Sunday after I have voted in our big presidential elections here in Brazil.
I am in touch with the team all the time to discuss data and find more speed. Racing is all about focus and we will be super focused to improve again for China. It will be another great FIA World Endurance Championship weekend and I cannot wait for it!
Fernando was speaking to Sam Smith