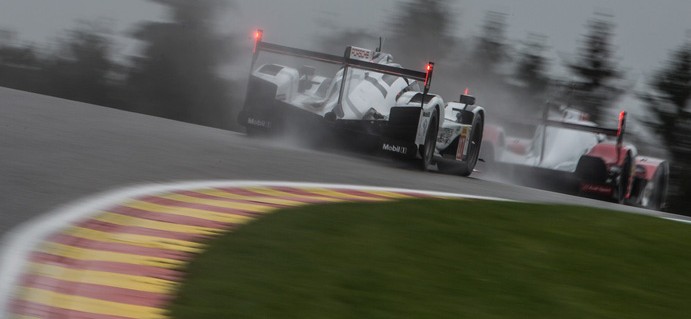 Back
New rules for rain lights from Le Mans onwards
Following the accident which befell Toyota Gazoo Racing's Kazuki Nakajima at the WEC 6 Hours of Spa Francorchamps, the Endurance Committee has issued a technical update concerning rain lights.
The Japanese driver's accident – from which he has thankfully bounced back extremely quickly – took place in very wet conditions and the visibility of LMP cars' rain lights (both LMP1 and LMP2) in wet conditions was examined after the event.
From the Le Mans 24 Hours test day onwards all LMP cars must have two additional rain lights at the rear of the car which have a mandated level of visibility and flashing frequency.
Despite rain being a frequent visitor over the Circuit des 24 Heures over the years, everyone will be hoping these new lights won't be put to the test on 13/14th June!