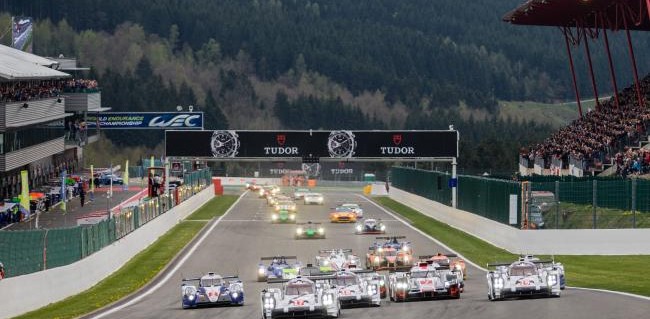 Back
2016 WEC 6 Hours of Spa-Francorchamps tickets go on sale!
The 2016 FIA World Endurance Championship season draws ever closer, and tickets have now gone on sale for one of the most anticipated and popular European races of the year, the WEC 6 Hours of Spa-Francorchamps on Saturday 7 May 2016.
As it precedes the cornerstone of the WEC, the 24 Hours of Le Mans, the Belgian race is considered as a grand dress rehearsal for the endurance classic and often features additional entries, new aerodynamic and technical packages and full driver line-ups. More to see, more to follow, more entertainment and more excitement!
Set in the rolling forests of the Ardennes, the Spa circuit is one of the most iconic in the world, universally loved by drivers, teams and fans alike. Its 7kms challenge and test even the best in the world, and that always offers great and unpredictable racing. More than 54,000 fans enjoyed the WEC's second round in 2015, and next year promises to be even better.
With plenty of cars and stars on the horizon ready to stage a festival of international sportscar racing, open access to the paddocks, autograph sessions with the drivers and a full range of family entertainment available off track, there is no excuse not to buy your ticket now.
Discounted family tickets (a package for 4 people) can be bought for €99 until the end of December, and savings can be made for individual tickets bought between January and 4th May. The full range of ticket prices and packages for the 5-7 May weekend, including what discounts are available, can be found on www.ticketmaster.be (link HERE). Box office tickets are from the bargain price of €35 with savings to be made for advance purchases.