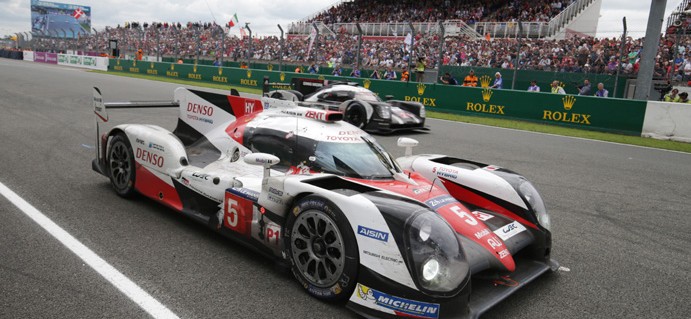 Back
24 Hours of Le Mans: Follow up from Toyota Gazoo Racing (updated)
Following the outcome of the 2016 24 Hours of Le Mans, and the heart-breaking final minutes of the race for the No.5 TS050 HYBRID, the following statement has been received from a Toyota spokesman:
Car #5 suffered a technical defect on a connector on the air line between the turbo charger and the intercooler, causing a loss of turbo charger control. The team attempted to modify the control settings to restore power and this was eventually achieved, allowing the car to complete the final lap. However, it was achieved too late to complete that lap within the required six minutes.
Currently it is not clear exactly why this failure occurred as we have verified the process used to produce the part here in Cologne. Further analysis is required to determine the root cause. It is clear that the issue has no link whatsoever to the engine issues experienced at Spa earlier this season. Comprehensive investigations are underway at TMG to determine the precise reason for this issue with the aim of establishing countermeasures to avoid any repeat in the future.
At this time we would like to express our deep appreciation for all the messages of support which we have received in the past days, from fans, colleagues and friends. We will return to Le Mans in 2017 stronger thanks to that support and encouragement.
Photo: Toyota Gazoo Racing