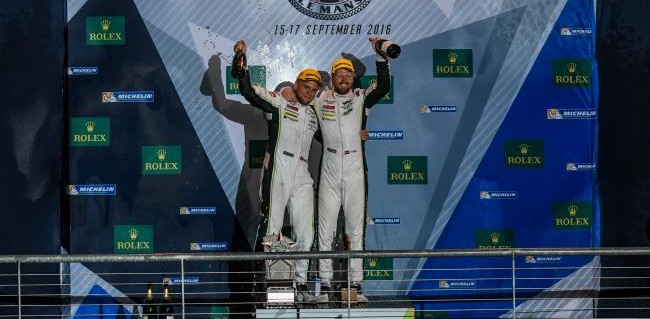 Back
Aston Martin: Double delight in Austin
Aston Martin Racing scooped a fine double LMGTE class win last weekend at COTA. The British manufacturer was the benchmark in the ultra-competetive class all weekend and converted two pole positions in to race winning campaigns.
We caught up with the drivers after the big race and here is what they said:
NICKI THIIM – Aston Martin Racing
"It is fantastic. I had to get my aggression out because of the mistake I made in Mexico.
"We did a really good job. The whole team has been amazing all week. We had people collapsing – everyone was on the limit.
"We managed to have the perfect race. You can see the progress that we have made the whole season. In Silverstone we were nowhere and now we are competing at the same level as everyone.
"It is quite impressive. We keep doing a good job and its about time we got the win so I am really happy."
MARCO SORENSEN – Aston Martin Racing
"It is Nicki's first win in LM GTE Pro. I'm happy for everyone involved in this. I'm quite sure I can promise that this is not going to be the last one …. hopefully.
"We're definitely going to keep on pushing. We're definitely running for the championship. There is only one way."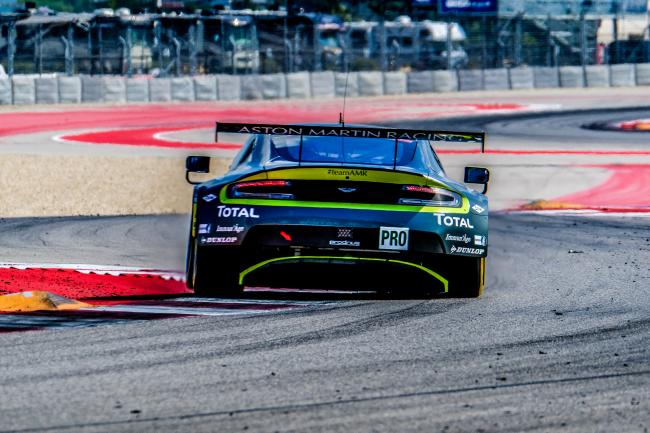 PEDRO LAMY – Aston Martin Racing
"I didn't start very well and I lost some positions. I just tried to come back and I did it. At the beginning of the race I pushed really hard to catch the lead and I think the Porsche seemed to drop off more on tyres and at the end of my stint I managed to take the lead.
"I opened a gap so that was nice.
"After that my teammates did a great job. They were really fast and kept pushing all the way through. It was nice – very good. Another win!"
PAUL DALLA LANA – Aston Martin Racing
"In those conditions the second stint was particularly tough with the sun and the heat and I was just happy to make no mistakes and deliver a good result.
"Not sure we had the outright pace today but over a long run the car was really good – we set it up for that.
"The was the key to be patient. It was a bit strange to be out there with all the pros and I kept it in front so it was nice to do that once in a while
"I'll remember that for sure. This is a tough track and tough conditions. For me, that is a great accomplishment."
MATHIAS LAUDA – Aston Martin Racing
"It is tough to be honest. At the last race we had the pace to win but we had a lot of bad luck.
"We lost a lot of points but today Paul and Pedro made it really easy for me. Every time I got in the car we had a really big lead.
"So I just had to make sure I didn't make any mistake and had to be careful with the traffic behind and just bring it home.
"It is great to win. It's our third win of the year and we are the car with the most wins this year. "Unfortunately, at Le Mans and Mexico we had two zeros and we lost a lot of points.
"We don't give up. We'll try to win the last three races and hopefully we'll have a bit of luck."
Photos by Adrenal Media