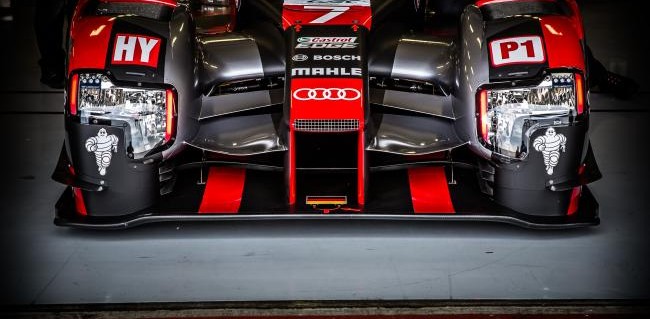 Back
Audi chooses not to appeal Silverstone race outcome
Audi has chosen not to lodge an appeal against its exclusion from the final classification following the 6 Hours of Silverstone last Sunday, 17th April. In post-race scrutineering, the No.7 Audi R18 of Marcel Fässler/André Lotterer/Benoît Tréluyer was found not to conform with the LMP1 class Technical Regulations, and the No.2 Porsche 919 Hybrid was declared winner.
The thickness of the skid block of the number "7" Audi R18 represented a breach of Article 3.5.6 a3 of the regulations, according to the assessment of the Technical Delegate.
"We accept the exclusion from the classification and, in the interest of the sport, jointly look ahead," said Head of Audi Motorsport Dr. Wolfgang Ullrich, justifying the decision.
The skid block suffered above-average wear during the season opener. An analysis revealed that its wear was attributable to unexpectedly heavy "bouncing," in other words an up and downward movement of the race car.
"It it is our job to avoid increased wear – we accept this responsibility," Dr. Ullrich said. "We made our decision in the interest of the sport and hope that the eight remaining world championship rounds will be similarly thrilling as the season opener."
In just two weeks' time on 7th May, the WEC 6 Hours of Spa-Francorchamps, round two of the 2016 WEC, will be coming up at Spa (Belgium).
Information and quotes from Audi Motorsport Presse