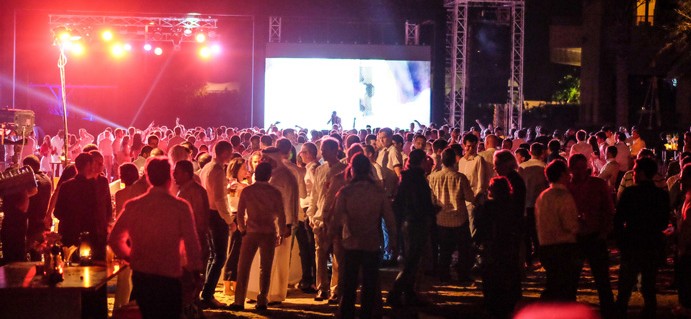 Back
Party in Bahrain: WEC Family Celebrates Great 2015 Season Together
The hard work is completed and the WEC family came together last night for one last time in 2015 to celebrate a fantastic season at the Awards Ceremony held on the beach at the Sofitel Bahrain Zallaq.
It was an opportunity to cheer all of the 2015 champions and for the WEC to present some special awards. These included -
Revelation of the Year - Nick Tandy
Gentleman Driver of the Year - Francois Perrodo
Best Promotion of 2015 - Toyota Breakfast Video
2015 Excellence Award - Alex Wurz
Once the formal presentations were complete, the WEC family then partied into the night with Samba dancers from Brazil, a set by The Avener, great food and great company.
The World Endurance Champions from LMP1 and LMGTE will now travel to Paris for the FIA Awards Gala on Friday 4 December where they will collect their championship trophies alongside the other world champions from Formula 1, World Rally, World Touring Cars and World Rally Cross.
Now everyone is looking forward to the 2016 FIA World Endurance Championship, with round 1 at Silverstone in just 146 days time.