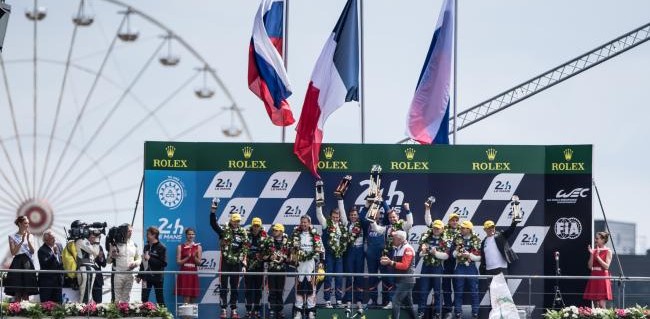 Back
What they said after the 24 Hours of Le Mans (LMP2)
Nicolas Lapierre, Signatech Alpine A460 Nissan – 1st in LMP2, 5th overall: "This is a very emotional win for me. Representing Alpine at Le Mans is really very special, but I'm also very happy to have joined Philippe's [Sinault] team since the start of the season. Our race had a few hiccups here and there, like our tyre strategy at the start of the race, which wasn't ideal for the opening laps. But we had the fastest car and were able to make up time lost off the track. In the end, I think this win is as much down to the qualities of the team and my team-mates as it is to my own performance. Gustavo and Stéphane did an incredible job; they adopted the mind-set you need to do well at Le Mans."

Gustavo Menezes, Signatech Alpine A460 Nissan – 1st in LMP2, 5th overall: "My knowledge of Le Mans was limited to the videos I had seen on the Internet, but it was one of my life's ambitions to race here. Winning on my first appearance is totally incredible. Everybody had to give their absolute maximum and keep a cool head in order to win here. The result is not down to luck, it has come through a lot of hard work. There's no better feeling than this. It's a dream come true. I drove for three long periods: a triple, a quadruple and then a triple stint. Between my time on track, I didn't sleep much as I wanted to make the most of the experience. The car was perfect, with very predictable handling and even tyre wear. That made our job that bit easier. At the finish, standing on the podium of this race is the best feeling in the world!"

Stéphane Richelmi, Signatech Alpine A460 Nissan – 1st in LMP2, 5th overall: "For the last three weeks, the team has done a great job preparing for this 24 Hours of Le Mans. It's just incredible to be able to bring home this win for them and for Alpine. We undoubtedly started the race as favourites, but we tried not to think about it, in order to stay focused. Personally speaking, I have really enjoyed spending time with Nicolas and Gustavo in the chalet that we have been sharing in the evenings. I'm also very pleased to have now won at Monaco (Editor's note: home race, GP2 in 2014) and at Le Mans. These are the races that count the most in my opinion. It gives me the desire and motivation to keep going and try to achieve further success with this fantastic team."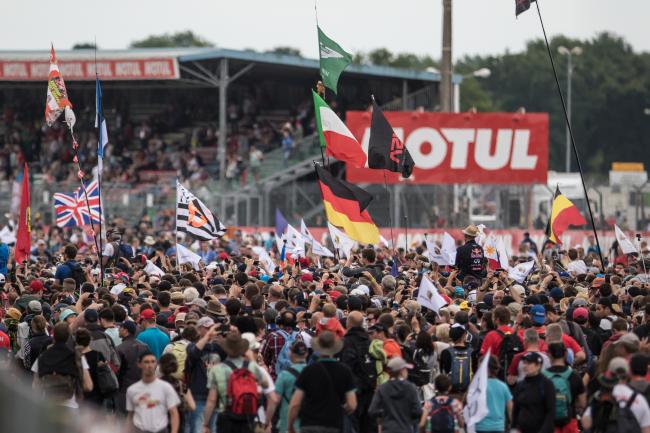 Roman Rusinov, No.26 G-Drive ORECA-Nissan–2nd in LMP2, 6th overall: "We tried to win, but at Le Mans it hurts you like nowhere else when you get small things such as a puncture like we did. On the plus side we were quick and we were always in contention. We were also a little unlucky with some of the slow zones and the safety car too, but this is all part of it. For the points we have lost some to them (Signatech Alpine) but there is a long way to go in this season and we are very motivated and focused to start winning at Nürburgring next month."

Rene Rast, No.26 G-Drive Racing ORECA-Nissan - 2nd in LMP2, 6th overall: "The pace was tremendous and I felt really good in the car but at Le Mans, even if one small thing goes against you, then you have no chance to win. So we went back a bit with the puncture and the penalties. When another car doesn't have any issues it is tough and you have to play catch-up a bit."

Will Stevens, No.26 G-Drive Racing ORECA-Nissan- 2nd in LMP2, 6th overall: "It was my first time at Le Mans and my first time with G-Drive Racing, and I had to learn quickly but knowing the car from my Manor races so far, it was ok. We showed good pace all week with pole, fastest lap and showing we could really challenge, but it wasn't to be this year, despite us being the quickest car and being able to control the pace at stages. We took some risks after the early issues but it just didn't quite pay off."
Nick Leventis, No.42 Strakka Racing Gibson 015S Nissan, 4th in LMP2, 8th overall: "The Strakka team and our technical partners have delivered a superbly prepared car that has run faultlessly over the entire distance. We spent six months preparing and the attention to detail, combined with the technologies and support from our partners, has helped us to achieve a stellar result. It is a fitting send off for the Gibson, in what is likely to be the last time to see open-topped prototype cars here at La Sarthe.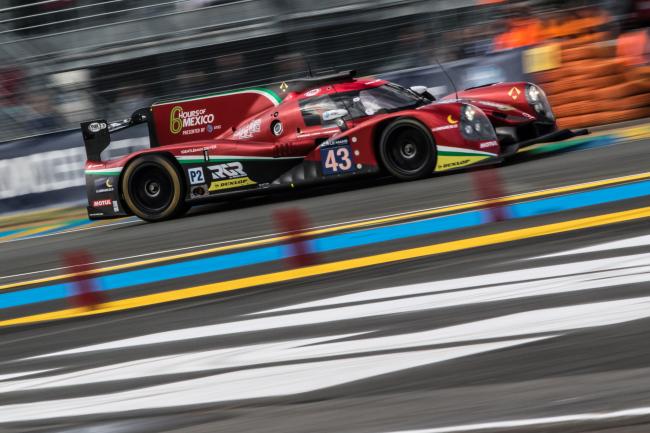 Ricardo Gonzalez, No.43 RGR Sport by Morand Ligier JS P2 Nissan – 10th in LMP2, 15th overall: "I'm disappointed with the two mechanical issues we had, but other than that we did a good job preparing the car for the race. We had a great car for the race and I really enjoyed driving. We will analyse our pace and see what we find, but we know our pace during the race was quite competitive. I believe on the human side, we did a really good job and sometimes things just happen. Engine, suspension, anything thing can happen and that was the case for this race. But we can be proud of our work."
Bruno Senna, No.43 RGR Sport by Morand Ligier JS P2 Nissan – 10th in LMP2, 15th overall: "This is actually my first time finishing here at Le Mans. It's my fourth attempt and my first finish, so I'm happy to have finished the race and score some important points for the championship. Of course we are disappointed we didn't get the result we deserved. When you look at our performance we could have finished 3rd without the big engine problem we had in the beginning.
"The 24 Hours of Le Mans is always a tough race, but I am motivated to come here again to have a better time and do a better job. I learned so much with the team this week and I'm really happy with the effort and execution everyone showed. Everyone was professional and motivated despite the trouble we had and everyone just worked so hard. So I'm really thankful towards RGR Sport by Morand and I know we will be winning more races this year for sure."
Filipe Albuquerque, No.43 RGR Sport by Morand Ligier JS P2 Nissan – 10th in LMP2, 15th overall: "To win is the best, but what matters is to finish. We had our problems and our difficulties, but we pushed hard and finished the race. It's not what we wanted, but it is what it is. We are looking towards the championship and minimizing the loss of this race by the points we are gaining by finishing. It's a shame that the mechanical issues took away our chances to fight for a podium. I don't think we had the power to fight for the lead, but you never know. Again, such a shame to finish this way, but I had a good time driving this race for the first time in an LMP2."
Scott Sharp, No. 30 Tequila Patrón ESM Ligier JS P2- 11thin LMP2, 16th overall: "It was a rough race for Tequila Patrón ESM with John Paul Mitchell Systems sponsorship. Sometimes you are the windshield, sometimes you are the bug. Everything went great for us at Daytona. We slid through it, stayed out of trouble and everything was perfect. You're not going to get a lot of 24 hours races that are that way. This one wasn't for us."
Ed Brown, No. 30 Tequila Patrón ESM Ligier JS P2 - 11th in LMP2, 16th overall: "Everyone did a great job this weekend. That was such a tough one, but the crew performed so well. It was a long week, and at times, a frustrating race, but the car was great. We just lacked overall speed, but still gave it our all. I enjoyed sharing it with John Paul and John Paul Mitchell Systems. It was great to have them on board for our biggest race of the year. Now we'll just look ahead to Nürburgring."
Johannes van Overbeek, No. 30 Tequila Patrón ESM Ligier JS P2 - 11th in LMP2, 16th overall: "Another 24 Hours of Le Mans is in the books. I have a good record of finishing this race. I've finished 5 out of 6, which I guess is an accomplishment. We struggled today, top to bottom, but the team persevered. The Paul Mitchell car ran great, we just didn't have the speed. The pit stops were awesome as usual. Scott and Ed drove awesome. I'm sorry the sister car had so many problems with their WEC Championship. I'm happy everyone is in one piece and on to the next one."